Here's What You're Getting
D3 helps supports the absorption of calcium, essential for maintaining strong bones and efficient muscle function.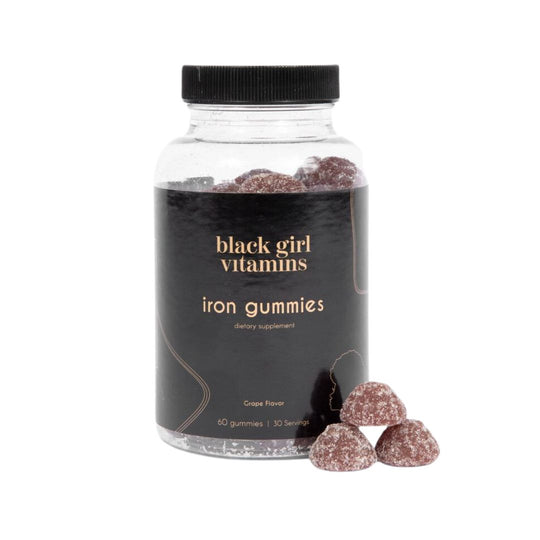 2. Iron, with vitamin C (20mg)
Iron plays a crucial role in the production of red blood cells, which are responsible for carrying oxygen throughout the body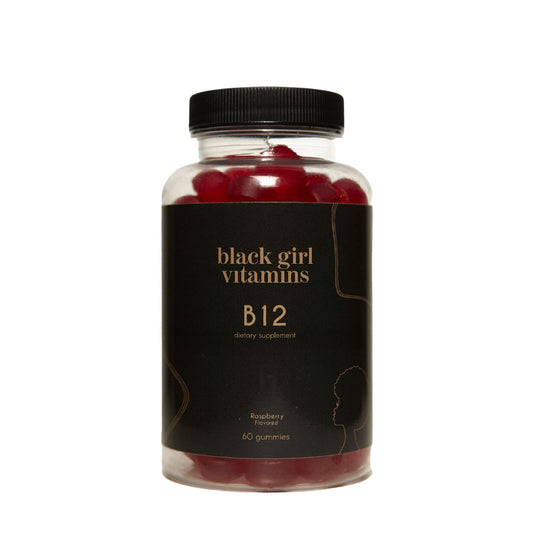 B12 helps convert food into energy, allowing your body to utilize the nutrients you consume efficiently
Order Now, See The Difference
Over 70k Healthier Queens
This Energy Bundle provides a complete solution to combat fatigue, increase energy levels, and promote vitality.
"Black Girl Vitamins Prioritizes Healthcare Equity for Black Women with solutions that are tested & proven."
What Customers Are Saying
In Customer Testing, This Bundle was shown to improve energy levels, mood swings & contribute to better mental clarity.
Said they would recommend to a friend*
Said they saw results after 3 months*
Said these were much easier than pills*
*BASED ON A SURVEY WITH 200 PARTICIPANTS
What causes Black Women to have these deficiencies
Vitamin deficiencies can occur in people of all races and ethnicities, but certain factors, including dietary habits and genetic factors, can make us more susceptible to specific deficiencies.

Among Black women, the three most common vitamin deficiencies that have been observed and they include D3, Iron (Anemia) and B12.
Do these Gummies contain Gelatin?
No!!
Zero artificial flavors

Zero artificial sweeteners

Zero synthetic colors

Zero dairy

Zero high fructose corn syrup.
They are also Halal Certified
How long will it take to experience results?
At our recommended dosage of 2 gummies of each per day after a meal, you should start seeing results after a few weeks, including improved energy and better mental clarity.

However for best results consistency is key, that's why we recommend you stock up for at least 3 months.
I am a pregnant mum will this work for me?
Pregnant or nursing mothers, children under 18 or individuals with a known medical condition should consult a physician before using this or any dietary supplement.
Can I see the full ingredient list?
Here's Why We're called Black Girl Vitamins (BGV)
We started with a goal to bring awareness and provide effective solutions to our community's most common vitamin deficiencies, Like Iron, Vitamin D (which affects 82% of black women in the USA.)
Just received them today and immediately took one. After 30-45 minutes, energy kicked in. I am usually so tired throughout the day. I am so excited to start my journey with these daily vitamins

I got my latest lab report from my doctor appointment last week and I was very pleased to see that my vitamin D levels had increased significantly. They were barely in range last time they were checked, but now I am good to go! And I plan on staying that way with BGV D3!

Before taking my BGVs I would be so sluggish coming into work or throughout the day no matter how many hours of sleep I got the night before. Just after taking my vitamin D3 for 3 days I notice that I am not as tired as I would normally be.

I'm a full time employee, business owner and a single mom working six to seven days a week over the age of 50! I felt exhausted with body aches! Now, I'm back in the gym and feeling recharged. These vitamins are delicious and really work!; black girl magic in a bottle!

EVERYTHING IT CLAIMS IS TRUE! The advertisement said more energy and I thought, hmmm, I definitely need more of that! I can't believe how these vitamin gummies work! My energy levels were up DAY ONE of taking them.