Less Than 1000 Boxes Left
What Customers Are Saying
Want To Look & Feel Your Best This Holiday Season? Get This!
Over 70k Healthier Queens
Complete Wellness Essentials
Customers have reported noticeably better skin, less bloating, increased energy levels, and healthier hair-growth.
What's Included In This Bundle?
Here's What You're Getting
Did You know! Black People Have The Highest Rates Of Vitamin D Deficiency In The USA? These gummies are here to fix that.
Recommended 2000IU (50mcg)
Be More Energetic and Less Stressed
I suffered from low energy & chronic fatigue, but after taking these gummies, I can honestly say they've helped me regain my strength & mental clarity
Always feeling bloated and uncomfortable? Give your gut the help it needs.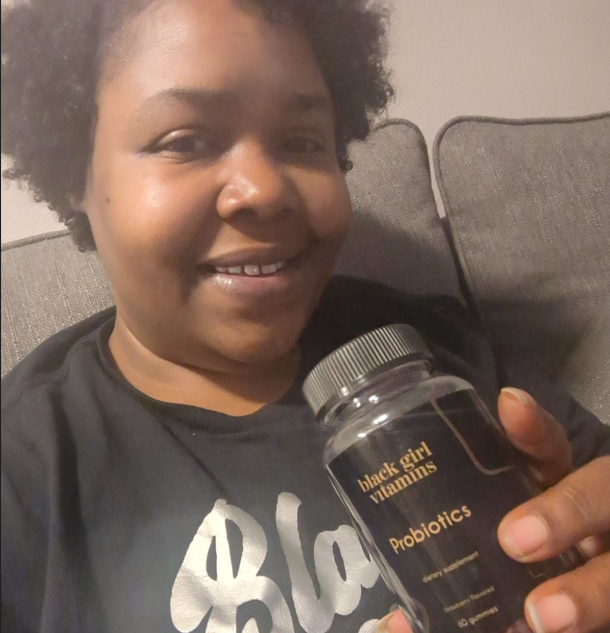 Gut health is so important these days and when I pop these babies, I know that my system is in good hands. Taste good too—bonus!
Maintain & Improve Your Hair, Skin, and Nail health daily. Formulated with ingredients like biotin + folic acid & Zinc
Reduced breakouts, clearer skin
Enhanced hair growth & strength
My skin is a glow now and the wrinkles on my forehead are almost invisible❤️
Aids in weight loss, respiratory health, joint pain, digestive support, thyroid health, and has 92 minerals out of 102 minerals our bodies need.
Cleanse Toxin Build-ups in The Body
Helps You Get in Shape Faster
Boost Immunity & Well-being
After being unable to digest Seamoss these pills are a welcome and much needed addition... Love them
Get Yours & See The Difference
Less Than 1000 Boxes Discounted
Over 70k Healthier Queens
Complete Wellness Essentials
Frequently Asked Questions
Are these made of high quality ingredients?
Our vitamins are free of artificial flavors, artificial sweeteners, synthetic colors, dairy, and high fructose corn syrup. All items in this bundle are 100% vegan except the "Hair skin & nails" which contains a small amount of Fish Oil to provide critical amounts of omegas and Zinc.

More nutrients per serving
±90% absorption efficiency
I am a pregnant mum will this work for me?
Pregnant or nursing mothers, children under 18 or individuals with a known medical condition should consult a physician before using this or any dietary supplement.
How long does shipping take?
Please allow 4-6 days for processing and depending on your selected shipping method, 3-7 days for shipping. You will receive tracking number(s) once your order has been shipped. We do not process orders on holidays and weekends.
Proceeds Go To Support Black Women In School For Healthcare
Your order helps provide scholarships for young black women studying in health-related fields.