Over 70k Healthier Queens
Combat fatigue, increase & maintain stable energy levels.
✅ Boost Your Immune System
✅ Includes Iron, D3 and B12
✅ 100% Vegan. Made In The USA
I suffered from low energy & chronic fatigue, but these helped me regain my strength & mental clarity.
Over 70k Healthier Queens
Your day to day essentials. From Immunity to Energy, Beauty, Gut Health.
✅ Clinically Tested, Proven ingredients
✅ 100% Vegan. Made In The USA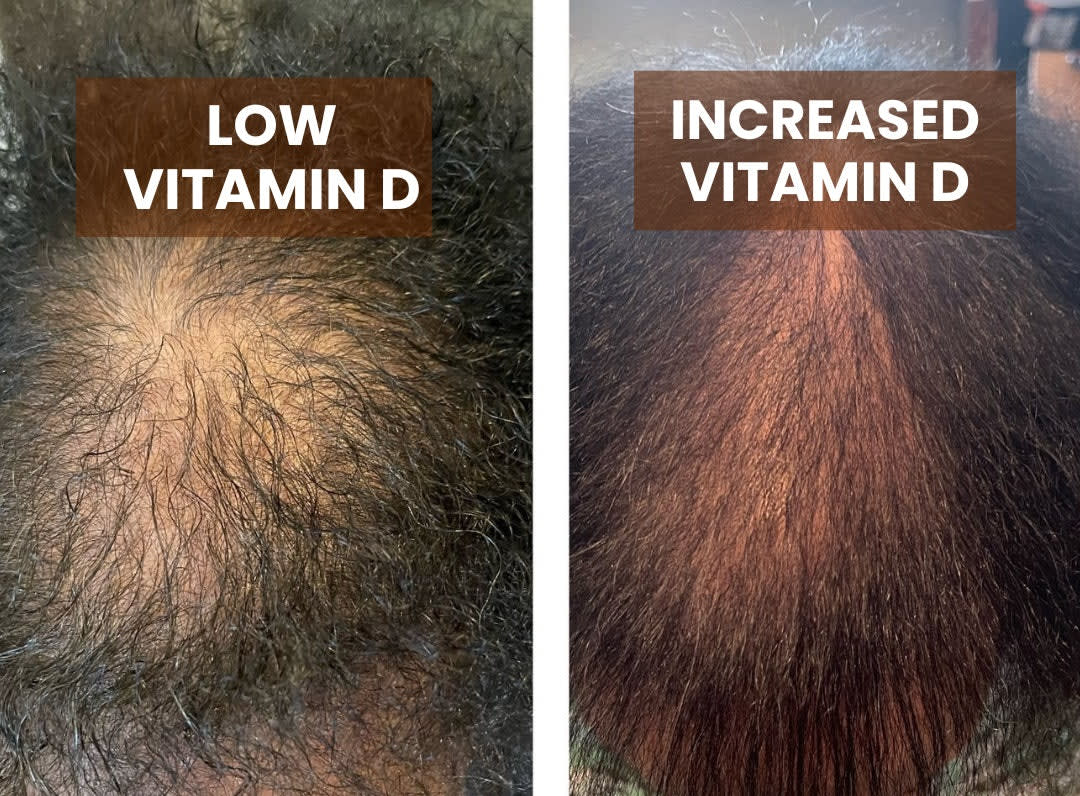 I'm not falling a sleep during day. I am getting my work done and have added a better exercise plan into my daily routines.
Over 70k Healthier Queens
Get everything you need to look your best (Hair, Skin & Nails) while improving mood, energy levels, and immunity.
"My edges are growing back in, including the bolding spot in the middle of my head."
Over 70k Healthier Queens
A fast-acting combo to long-term gut health.
✅ Improve Digestion
✅ Prevent Gassy Buildup
✅ Enjoy a Trimmer Waistline
What Customers Are Saying
Just received them today and immediately took one. After 30-45 minutes, energy kicked in. I am usually so tired throughout the day. I am so excited to start my journey with these daily vitamins

I got my latest lab report from my doctor appointment last week and I was very pleased to see that my vitamin D levels had increased significantly. They were barely in range last time they were checked, but now I am good to go! And I plan on staying that way with BGV D3!

Before taking my BGVs I would be so sluggish coming into work or throughout the day no matter how many hours of sleep I got the night before. Just after taking my vitamin D3 for 3 days I notice that I am not as tired as I would normally be.

I'm a full time employee, business owner and a single mom working six to seven days a week over the age of 50! I felt exhausted with body aches! Now, I'm back in the gym and feeling recharged. These vitamins are delicious and really work!; black girl magic in a bottle!

EVERYTHING IT CLAIMS IS TRUE! The advertisement said more energy and I thought, hmmm, I definitely need more of that! I can't believe how these vitamin gummies work! My energy levels were up DAY ONE of taking them.
Frequently Asked Questions
What are the benefits of subscribing?
You save an average of $200 a year

You're more likely to be consistent & see results

You get access to exclusive free gifts
Can I cancel, pause or skip orders?
Yes, managing your subscription is so easy, you can do it in your sleep.
Proceeds Go To Support Black Women In School For Healthcare
Your order helps provide scholarships for young black women studying in health-related fields.